Black medium-hair female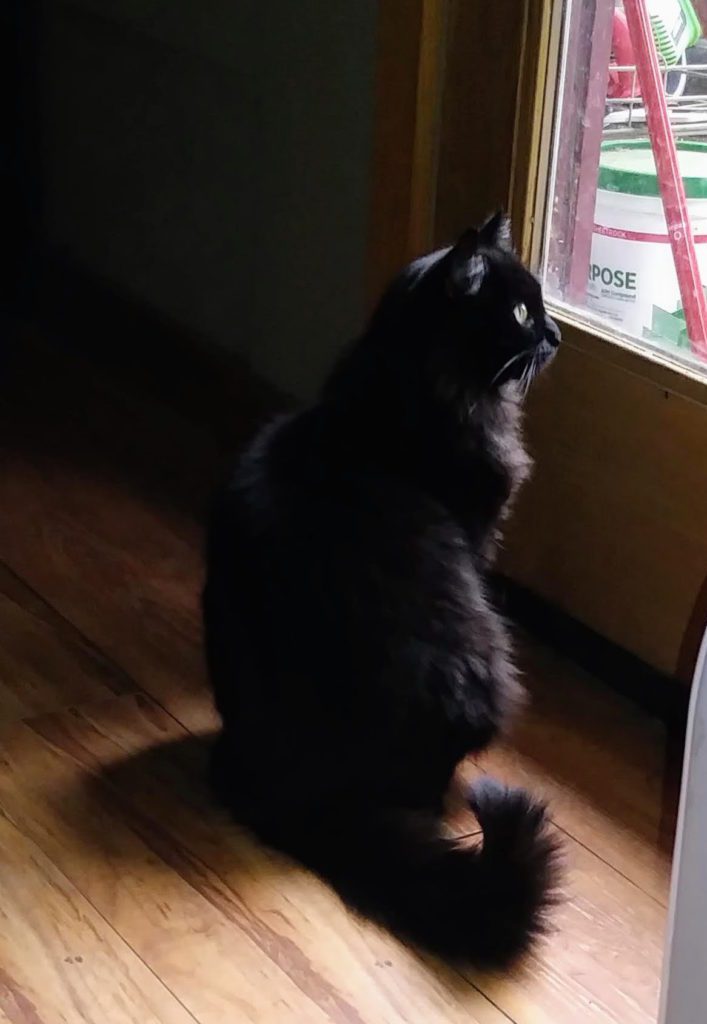 Carly is a two year old medium hair female with black fur and no markings aside from a few grey hairs. She was last seen at our home in Casitas Springs at the intersection of highway 33 and Parkview Drive. She isn't wearing a collar. She was last seen on Friday, October 9th. She has never been gone for more than 36 hours before so we are quite worried.
Please call or text 805-798-5347 if you think you may have seen her. Thank you!
Listing ID

:

31891

Your Cat's Name

:

Carly

Sex

:

Female

Age

:

adult

Height

:

medium

Weight

:

medium to plump

Breed

:

domestic medium hair

Color(s)

:

Black

Eye Color

:

green/yellow

Describe Collar & Tags if any

:

no collar

Other Distinguishing Features or Notes

:

No markings, but if you look very closely at her coat she has a few grey hairs

Where Was Cat Lost (nearest intersection)

:

Highway 33 and Parkview Drive

City Where Your Cat Was Lost

:

Casitas Springs

When Was Cat Lost (the date your cat went missing)

:

Friday, October 9th

Your Name

:

Bruce

Daytime Phone

:

8057985347

Address

:

Parkview Drive, Casitas Springs 93001

Email Address

:

brucemlairson@yahoo.com