Lost Black Cat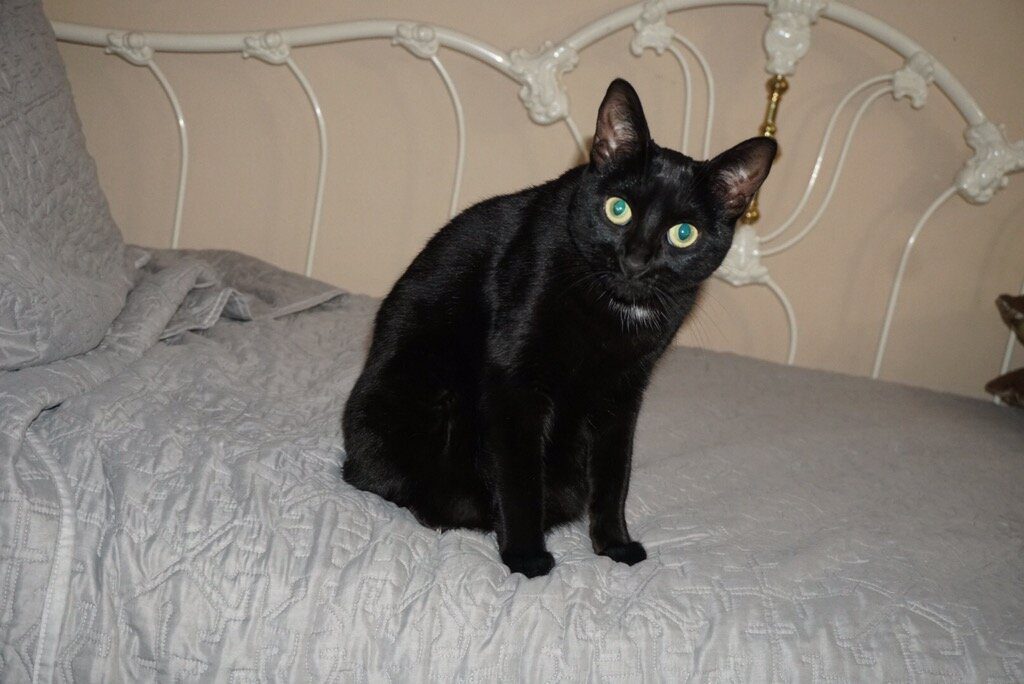 Hello,
We reaching out to the community in hopes that someone has found our family cat. Our cat is a little over a year old. She is a black female domestic short hair. She has practically lived indoors all her life. She is very shy and can easily be scared. She was last seen around the mobile home park of Hillview Estates in Santa Paula.
This is a picture of our precious baby girl. I would appreciate any assistance you can provide in sharing this information with others. We are willing to give a $100 reward if found.
You can best reach me at:
Sandra Torres
805.908.1400
sandratorresh@gmail.com
Thank You!
Listing ID

:

31622

Your Cat's Name

:

Vulpix

Sex

:

Female

Age

:

1 year

Breed

:

Domestic Short Hair

Color(s)

:

Black

Eye Color

:

Green eyes

Other Distinguishing Features or Notes

:

Our cat is a little over a year old. She has practically lived indoors all her life. She is very shy and can easily be scared. She was last seen around the mobile home park of Hillview Estates in Santa Paula.

Where Was Cat Lost (nearest intersection)

:

Hillview Estates

City Where Your Cat Was Lost

:

Santa Paula

When Was Cat Lost (the date your cat went missing)

:

02/21/2020

Your Name

:

Sandra Torres

Daytime Phone

:

8059081400

Evening Phone

:

8059081400

Address

:

126 Salas Ct. Santa Paula Ca. 93060

Email Address

:

sandratorresh@gmail.com