NASH IS LOST, PLEASE HELP BRING HIM HOME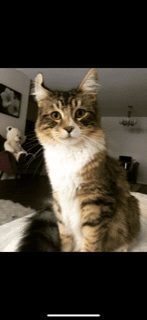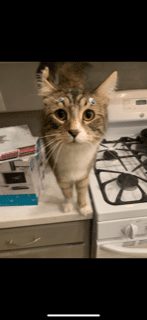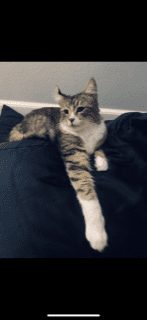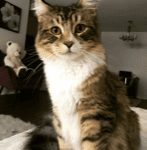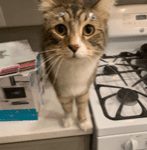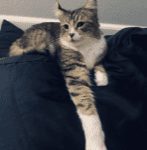 We live in Harbor lights neighborhood in Port Hueneme and our back fence backs up to a backyard located at or near 421 los Palomas. We were able to locate him and he tried to jump back over into our backyard but didn't make the jump and fell back down and took off running Towards the blue ghetto/Marborough homes. he is extremely food motivated so if you happen to see him and you offer him treats or even say the word treats he will come right up to you. He HAS A SPECIAL DIET & will become very ill or even fatal if not followed . If you can get him anywhere near you with food… You'll be able to pick him up. Please do so and I will pick them up as soon as I hear from you. Attached
is a picture of him… He has never been away from home except one other time when he walked out the front door for five minutes and came back terrified shaking. One of his ears is bent, and he is not wearing a collar. My number is 8183832978 please call if you see him.
Listing ID

:

31804

Your Cat's Name

:

NASH

Sex

:

Male

Age

:

3 YEARS

Breed

:

MAINECOON/ NORWEGIAN FOREST CAT

Color(s)

:

BROWN AND WHITE/ ALL WHITE CHEST

Eye Color

:

BROWN

Other Distinguishing Features or Notes

:

BENT EAR, FLUFFY TAIL RESEMBLING A RACCOON, WHITE "BOOTS" ON HIS HIND LEGS

Where Was Cat Lost (nearest intersection)

:

BRODERICK WAY/LAS POLOMAS/ CHANNEL ISLANDS & VICTORIA

City Where Your Cat Was Lost

:

Port Hueneme

When Was Cat Lost (the date your cat went missing)

:

JULY 24

Your Name

:

BRIANNA

Daytime Phone

:

818-383-2978

Address

:

524 BRODERICK WAY

Email Address

:

BJANEJENSEN@HOTMAIL.COM